About Us

History
WHM Partners Pty Ltd is a Chartered Accounting firm established by Brendon Harper in 1986.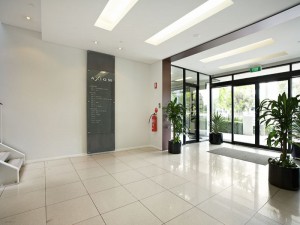 It was in 2006 that Sanjeeva Weerasinghe joined Brendon as a Director of WHM Partners Pty Ltd, and the practiced merged its business with David Wharton, who was trading as David J Wharton & Co.
Based in Wheelers Hill, Victoria, our practice comprises 3 Directors/Associates and approximately 16 staff.
Our Clients
We have a diverse client base and our ability to tailor our services to the needs of our clients is fundamental to our approach.
Whether our client is the local hairdresser or owns a manufacturing business with $30M turnover, the one thing that they have in common is the desire for strong relationships.
As a rule WHM Partners' clients are…
Smart
Driven
Entrepreneurial
At all stages of business growth and life
We service business clients from a range of industries, however just to name a few…
Manufacturing
Importers and Exporters
Equipment Rental/Hire
Research and Development
High Level Executives
General Printers
Gyms
Medical Practitioners
Beauty & Hairdressing Salons
Aged Care Nursing Homes
Cafes & Restaurants
Professional Services (Architects, Engineers, Graphic Designers, Financial Planners etc.)
Insurance and Mortgage Broking
Retail
Franchise operators
Construction
Tradespeople
Property Development
Real Estate Agency
Professional Sports (AFL, Cricket, V8 Supercars, American Baseball and Horse Racing etc.)
What to expect
WHM Partners Pty Ltd provide a combination of accounting, taxation, superannuation and consulting services.
Our skills are diverse and our structure allows for client needs to be attended to by a skilled and qualified team member in a timely manner. You will receive:-
A highly personalised service
Ready access to directors and senior staff
Prompt return of all communication
Efficient turnaround of work
Advice that is pro-active, accurate, commercial and above all practical
Our commitment
Our past success has stemmed from our commitment to provide services and solutions of the highest quality. This commitment will continue.
We look forward to working with you.
Privacy Policylatest jordans | Air Jordan 1 Retro High OG 'University Blue' — Ietp